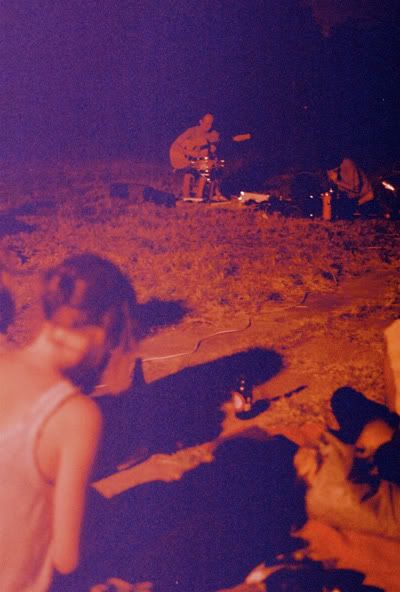 Thanx gods for web interactivity and thanx Australia for such prolific and great musical scene! Couple of days ago i received a letter, the result of which u r getting now too. The textual part of it was short —
"We just sold out of this and we'd like to share it"
. Visual one looked more like mail contact avatar (very young contact, have to add). Also there was a link to audio archive and that was the basic pro — my iTunes now sweating with
Wigwam
's tunes and i strongly suggest u to give it a try at least within your browser. For these purposes stream player added. Downloads available both song by song
(MP3 256 kbps CBR, check down-arrow at player)
and the
whole album archived (AAC 256 kbps VBR, 88 MB @ Mediafire)
.
Sweat Lodge
(as far as it seems, band's debut) was released by label
Badminton Bandit
. Yeah — CDr. Yeah — 40 copies, sold out in a flash. As behind band so behind label there's same guy named
David Egan
. The second half of Wigwam is
Craig McElhinney
. They hail from Perth, Western Australia. The rest info available via release notes from David himself:
"In a remote village in the Himalayas a small Indian child tries on my sunglasses and looks into the future. He sees a washy blur of trees, snow capped mountains and winding rivers. Bumble bees are softly buzzing and in the distance the black puma which has been stalking the village howls. In a calm sweaty haze, the small boy contemplates the universe. Craig McElhinney had a busy 2009 releasing two killer albums, You and Me are Young and Brutal and Loser Orientation on Meupe. Both ample examples of McElhinney's strange, droning guitar loop excursions. Wigwam is a collaborative project between Craig and myself and is a chance for us both to delve into stranger and deeper regions of sound. Beats aren't always in time, notes often out of key. But holding together all of the scattered drums, whirling guitars, phased out vocals and unidentifiable samples is a united understanding of something much more cosmic. Wigwam is an excursion through unexplored, extra-terrestrial, worlds. Sweat Lodge is a good place to stop and enjoy your packed lunch."
Also BB label's blog flashed a short review on Wigwam's recent gig at Casa Del Bandit:
"A warping and mercurial collage of bleeps, whirrs, screeches, chants, drones, throbs and booms, there is really no proper way to classify the duo – not even within the gamut of silly experimental subgenres that exist today. It is a sound at once arrhythmic, composed of disparate elements, impenetrable – and yet ultimately awesome fun to listen to and witness. There's a real joy in watching two dudes relentlessly smash out nuggets of pure expression, drenched in reverb, spat through a black hole, spewed out a volcano and caught in orbit. At times David Egan's atmospheric vocals intensify to become frenzied animalistic paroxysms, while the suave Craig McElhinney, unphased, continues to massage his sample pad – it's bewildering and, in a dark space filled with green star-like lights, completely engulfing. As Craig David mused in his chef-d'œuvre "What's Your Flava?" Wigwam "got me dribbling / hot fudge sauce on the soles of my timberlands.""
(by Lyndon Blue)
Short and most wide-spread web review:
"Wigwam is the construction over which Perth sound artist Craig McElhinney and chameleonic man-of-many-trades Dave Egan drape their creepy cavity-search of clatter and clamour. With track titles like 'Making out with your hand' and 'White Lodge I', theirs is a Twin Peaks-ish road trip through the eerie American landscapes of magical Peyote deserts, through to the sinister outskirts of their own broad minds. Featuring the occasional bleating of Egan's love-it-or-loathe-it vocal idiosyncrasy, along with the cosmic journeying of noise-laden ambience, join these sonic space cadets in the unearthly disquietude of their own West Australian backwater."
(by John Kay, sixthousand.com.au)
To define genres Sweat Lodge could be pigeonholed it'll be the waste of time, but to listen to it's worth your ¾ hour.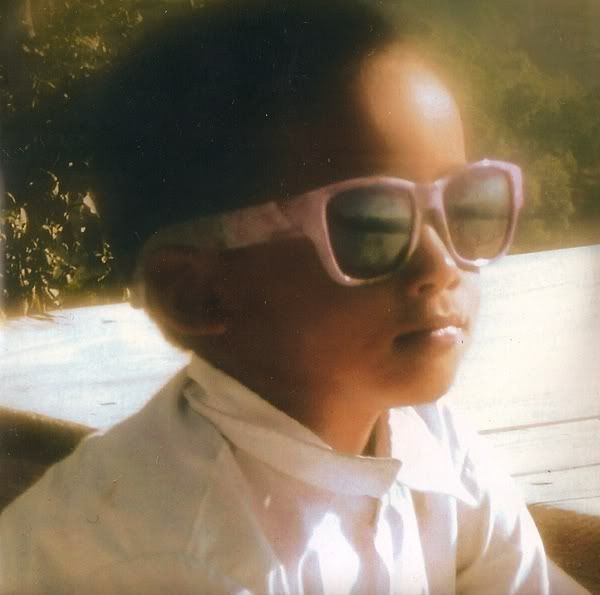 ---